National 4-H Conference Center in Chevy Chase, MD is our October blogger…
FIVE REASONS TO HOST YOUR RELIGIOUS RETREAT AT THE BEGINNING OF THE YEAR:
It's no easy task to find a space capable of hosting the kind of retreat you want, or that can ensure attendees will be well taken care of throughout their stay.
One of the most important decisions is finding a time of year that is suitable for your members or attendees. Below we'll explore five reasons to consider hosting your religious retreat at the beginning of the year.
One major advantage of hosting a retreat at the beginning of the year is that it makes planning attendance a piece of cake. At the beginning of the year, people will have spent the holidays with family and friends, and are unlikely to have vacations or getaways planned.
Over the holidays, many people spend their time socializing with friends and family. This can loosen people up and segue nicely into a retreat, which are often social events. Since people have already been socializing throughout the holidays, they're less likely to avoid going to the retreat out of awkwardness and more likely to see the retreat as a sort of extension of the "family and friends" atmosphere of the holidays. Read more here>
Contact us here if you want to share your blog with our readers and clients!
Our October Retreat Centers:
RETREAT FACILITIES FOR RENT: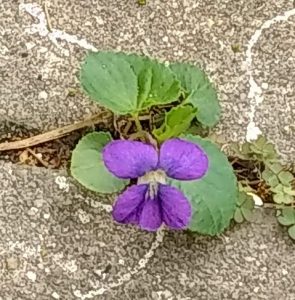 Still Place: An Urban Retreat, MD:
Still Place: An Urban Retreat is a space to nurture the body and spirit; a place for quiet, rest, solitude and prayer in the middle of the city.
Read more >
Retreat center for yoga, MD:
Offering a retreat place for Yoga and Meditation, dance studio or outdoor activity workshop for kids or just peaceful retreat for small group to relax and unwind from daily hustle and bustle.
Read more >
RETREAT PROPERTIES FOR SALE:

Mountain Retreat Center and Land, NC
Brahma Ridge Farm & Event Center is a picturesque outdoor retreat and event venue set in the beautiful Blue Ridge mountains just twenty minutes from downtown Asheville NC and the Blue Ridge Parkway.
Read more>
Halsey House, NY:
Formally known as "The Halsey House Bed & Breakfast", this grand Federal Mansion style home is located on the outskirts of the town of Trumansburg.
Read more>
Tranquility Ridge, NC:
Tranquility Ridge is ideally suited for private multi-family compound; summer camp center; church camp; immersive rehabilitation center, etc.  Situated on 49+ acres surrounded by thousands of acres of stated owned forest land, this is a place to get away from it all, yet its easily accessible to Greensboro as well as Raleigh-Durham.  County Line Creek flows on one side, marking the boundary and the rest are thick woodlands. Read more>
17th century Country house and guesthouse, Italy:
The villa ( 140 m2 ) and guesthouse ( 116 m2 ) are surrounded by 6 hectares ( 15 acres) of forest and park, centuries-old plantings and trees, vineyard that does not require treatment, fruit orchard, and a collection of 180 heritage roses, and hydrangeas. Read more>
EVENTS:
Journey of Self Discovery / A healing safari in Africa
On this Journey of Self Discovery tour, you'll explore four of the Sheldrick Wildlife Trust's wildlife sanctuaries while deepening your personal journey of self-discovery. Our emphasis is meeting and viewing elephants and self transformation. Read more>
Embracing Your Self: A Sacred Journey to Bali
We invite you to join us in a sacred journey dedicated to the spirit and grace of Bali as we embrace our Self … our deepest beauty nature. Read more>
JOIN US and advertise on Find the Divine here
—————————————————————
*Important information about online payments in Europe
A new European Union law is going into effect this month that will require an extra security step for online payments – called Strong Customer Authentication (SCA). This is to reduce fraud for cardholders, and all organisations with EU customers are required to comply.
Thus authentication checks will become more frequent & applied at random when you make a purchase or donation online. When you do any payment or donation in our websites you may see a pop-up from your bank or card issuer requesting a username and password, a code sent to email or text, or any other authentication method supported by your bank or card issuer.
If you have any questions or issues with one of these authentication methods please contact your bank or card issuer directly.