Mindfulness for the Queer Community
September 29, 2022 @ 4:30 am

-

October 13, 2022 @ 6:00 pm
There's Room For All of Us: Mindfulness for the Queer Community
Thursday, September 29th, 2022 4:30PM MDT–Thursday, October 13th, 2022 6:00PM MDT | The Innerwork Center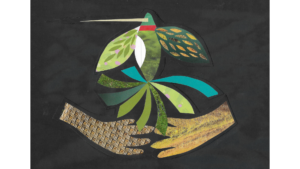 Thursdays 9/29-10/13 (3 sessions)
6:30-8pm
Facilitators: Rachel Douglas, Korantema Pierce-Williams
Location: In Person at IWC
Sometimes, for us Queer folx, it's hard to find a safe and welcoming space to be vulnerable enough to do inner work, in community. Look no further. This class is about honoring our own unique personas, while applying that to the deeper wisdom of our interconnectedness. Interconnectedness is found through formal and informal practices of mindfulness. Learn how to skillfully use mindfulness concepts in your everyday life by creating a personal practice, in community. This program is for anyone who identifies as queer and genderful.
What You Can Take Away:
– Renewed self awareness as we take up space together
– New connections in RVA mindfulness queer community – no need to explain ourselves
– Mindfulness tools to use in your everyday life
If cost is a barrier, access funding is available for all of our programs. Email sherry@innerworkcenter.org for more information.
https://evergreen.humanitru.com/web/campaigns/the-innerwork-center~summer-fall-2022?tab_2083=id%3A6241