VIRTUAL: What We Talk About When We Talk About Writing
February 22 @ 9:00 am

-

February 26 @ 6:30 pm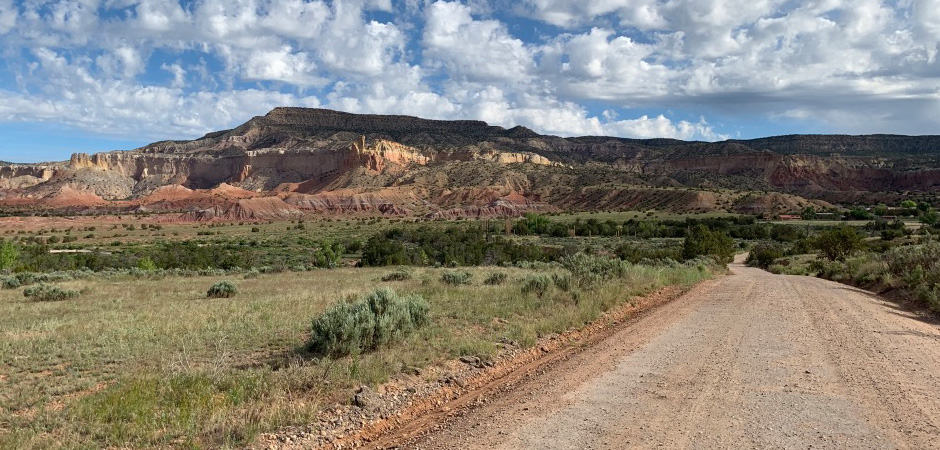 Monday-Friday – Morning Session: 9-Noon MST (3 hours)
Additional afternoon special offerings: 
Tuesday: 5-6:30pm MST (90 minutes)
Wednesday: 5-6:30pm MST (90 minutes)
Friday: 5-6:30pm MST (90 minutes)
Writers are people who write. Period. Some of us write every day, every week, some on special occasions or when the deadline looms, and some of us write only at Ghost Ranch. But all of us are writers when we put pen or pencil to paper or clatter along the keyboard.
Let's take some time this week to examine the writing PROCESS. Let's look at some essays, commentaries, and works by successful writers to lead us into a discussion about what makes for good writing. Is it the process or the product we're interested in? Why are both important?
Then there's the practice. Just like tennis or quilting or storytelling or carpentry, we all get better with PRACTICE. How do we practice our writing? How do we get better? What do established and well-known writers have to say about writers and/or writing? Finally, what will make it possible for us to craft a powerful story, an artful poem, an evocative memoir, or a suspenseful play?
During our daily sessions we will read these commentaries about good writing, look at examples of memorable writing, then use these as models for exploring our own lives and experiences on the page. Beginning and experienced writers (or writers-to-be) are all welcome.