A series of Events, Podcasts, Webinars, Zoom retreats
bringing the mystics to contemporary life.
+
A NEW PODCAST – Life, Love, & Light: Reflections by Veronica Mary Rolf 
In this series of contemplative podcasts, we delve into the wisdom of the Christian mystics to discover how they may inspire, encourage, and guide us on our own spiritual path—especially during this time of pandemic that produces so much fear, suffering, and anxiety.
Read more here:  https://bit.ly/2SxHqkL
+++
Online Based Somatic Retreat, with Marion Gilbert
Friday, July 17 – Sunday, July 19
During a time of uncertainty with COVID19, Gravity is offering three FREE weekly webinars, until at least the end of April, to cultivate support for your wellbeing.
We are more capable to create a better world than we realize. Let's join together, take care of one another through these challenges, and re-commit to doing good better. Together we will midwife a new world. Hopefully one marked by greater compassion, equity, and hope.
Register and learn more here.
+++
Online Retreat: Praying with the Spanish Mystics
Tuesday, July 21 – Thursday, July 23
The theme of this retreat will be "Praying with the Spanish Mystics," focusing on the spirituality of St. Ignatius of Loyola, St. Teresa of Ávila, and St. John of the Cross. We'll have a conference each day of the three day retreat; at each conference we will explore the life and teaching of one of these great mystics and pray together according to an exercise inspired by their wisdom.
Register and learn more here.
+++
Online Retreat: Young Adult Retreat; Sources of Happiness – Where to Find Them, Led by Laurence Freeman, Giovanni Felicioni and others.
Wednesday, July 29 – Sunday, August 2
A meditation, yoga, contemplative eucharist and personal mentoring retreat for young adults. It will still be centered in Bonnevaux where participants will feel connected through a creative use of technology to address some of the most pressing questions of our troubling times; Where to find happiness in an authentic way, how to make meditation part of your life, how to feel supported in a community you can believe in and that believes in you, and how to deal with your personal issues with spiritual friendship and skilled counseling.
Register and learn more here. 
+++
Online Retreat: Desert Mothers and Fathers: Ancient Guides for Prayer, with Carl McColman
Monday, August 10 – Friday. August 14
In the early centuries of the Christian era, women and men felt called to abandon city life to live as hermits, monks and nuns in the deserts of Egypt, Syria and Palestine. They became the first contemplatives, and the earliest mystics and spiritual guides of our tradition. Their stories — pithy and often humorous — are filled with surprising insights on how to grow spiritually and draw closer to God through prayer and meditation. Our retreat will weave together the wisdom of the Desert Mothers and Fathers along with spiritual exercises based on their teachings.
Register and learn more
here
.
+++
Online Retreat: J.R.R. Tolkien, C. S. Lewis, and George MacDonald: the Wisdom of the Christian Imagination
Saturday, September 12 and Sunday September 13
J.R.R. Tolkien's The Lord of the Rings and C.S. Lewis's The Chronicles of Narnia are masterpieces of fantasy literature. Since both authors were committed Christians, these writings also are filled with spiritual insights and mystical wisdom. On this retreat we will reflect together on how Tolkien, Lewis, and their 19th-century predecessor, George MacDonald, offer timeless guidance that remains relevant to followers of Christ today.
Register and learn more
here
.
+++
Online Course: Wisdom of the World's Mystical Traditions, with Carl McColman.
Every Monday from September 28 – November 9
Theology and religious institutions often seem to separate us — but spirituality and mysticism invite us to find our deep union in the Divine and in one another. With this principle in mind, Contemplation and Practice invites us into a seven week journey of learning about the mystical traditions found in the world's great spiritual paths — with a focus on contemplative exercises that can help us embody that mystical union in our own hearts and minds.
Register and learn more here.
+++
Online Retreat: The Franciscan Way of Prayer
Friday, October 23 – Saturday, October 24
Everyone loves St. Francis! He's renowned for his gentle spirit, love of nature, and heart for the poor. From the pope to the most ordinary person, Francis — and Franciscan spirituality — has inspired us for centuries. But what is "Franciscan spirituality" and how can we pray like St. Francis and follow in his footsteps? This program begins with a Friday night conference exploring the life of "Il Poverello" and the main themes of his spirituality. Saturday's conferences will take a closer look at Franciscan spirituality, both as found in Francis's own writings as well as in the charism of the Franciscan order.
Register and learn more by calling the Rock Hill Oratory Center for Spirituality at (803) 327-2097.
+++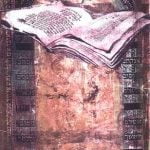 Online Retreat: Wisdom of the Christian Mystics, with Brother Elias and Carl McColman
Friday, November 6 – Sunday, November 8
From the Desert Fathers to Julian of Norwich to Thomas Merton, Christian history is filled with stories of men and women who experienced a profound sense of God's presence in their lives. Can the teachings of the mystics still speak to us today?  The mystics themselves would say "Yes."  Furthermore, their message is not just for priests, monks or nuns, but is indeed meant for the entire people of God.  With this in mind, during this weekend we will look at several ways that the wisdom of the Christian mystics can provide insight and inspiration for our age, including the universal call to holiness, St. Paul's directive to "pray without ceasing," and the promise from the Psalms to "Be still and know that I am God."
To register, please call the Monastery Guest House at 1-770-760-0959.
+++
Online Event: Dealing with Distractions During Centering Prayer
Friday, November 13 – Saturday, November 14
"I've tried Centering Prayer, but my mind just won't settle down!" If you've ever said this, or something like it, then this mini-retreat is for you! We will be reflecting together on how the "monkey mind" feels like such a distraction during forms of silent prayer — and then we'll consider how we can actually "meet the monkey" in such a way that even the noisiest thoughts can become doorways to moving deeper into prayerful silence before God. We'll have two days to pray together, learn together, and support one another on the greatest of adventures — moving more deeply into the silence of Divine Love.
Register and learn more here.
+++
Wisdom of the Christian Mystics
By Tessa Bielecki, Carl McColman
Monday, November 02 – Friday, November 27
Be careful: the words of the mystics have been known to change peoples' lives.
This e-course explores the life and teachings of some of the great mystics of the Christian tradition, revealing how their ancient — and sometimes recent — wisdom can inspire and transform our lives today. Each of the twelve emails will introduce you to a mystical teaching and invite you to savor its wisdom in the ordinary rhythms of your daily life.
Read more >
+++
More Online Retreats Here